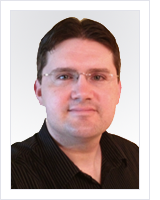 George Stuart - Managing Director
George Stuart has been working in the technology industry for over a decade. He started in software engineering at Compaq Computer Corporation in the Tru64 Unix Division. After the merger with Hewlett Packard Company, he joined the ranks of the Business Critical Server business unit where he sold mission critical datacenter solutions to Fortune 500 companies, including UPS, Merck, and State Farm.
Seeing a real opportunity in the mobile space at the start of 2010 he, along with his partners, created TapWorx, LLC to develop custom and in-house products for the mobile market.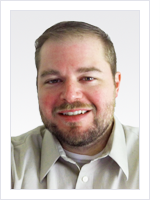 Jeff Cilley - Managing Director
Jeff Cilley has been working in the technology industry since earning his B.S. in Computer Science from Worcester Polytechnic Institute in 2000.  His professional career started at Compaq where he worked on Tru64 UNIX, transitioning to HP-UX after the merger with HP.  Since leaving HP in 2005, he has spent time at a couple companies in the New England area, most recently with VMware, Inc. located in Cambridge, MA.
Jeff left VMware in early 2010 when the opportunity to co-found TapWorx, LLC and bring some exciting products to the mobile market presented itself.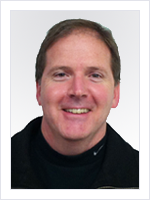 Mark Schaub - Managing Director
Mark Schaub began his career in the Information Technology industry 28 years ago, and he has consistently guided small technology firms to viable market presence in a variety of industries.
Prior to his association with TapWorx, Mark was a manager and co-founder of VComp Solutions, a Chicago area systems integrator. Before VComp, Mark served as managing director and founder of Bryn Mawr Partners, a technology consulting firm specializing in the healthcare and life sciences regulatory compliance market arenas. Among his clients was Prompte, LLC, a healthcare software firm specializing in pre-operative patient evaluation. In his role as Chief Executive Officer, Mark brought the company's products to market and later arranged for the sale of the firm to a unit of Merge Healthcare.
That effort was preceded by his efforts as co-founder and chief executive officer of NetRegulus (now a unit of Parametric Technology Corporation), a provider of regulated data management systems. His efforts there positioned NetRegulus as the leading provider of enterprise quality management solutions for the medical device industry. Prior to those efforts, Mark co-founded Faber Consulting, a data warehousing consulting firm that was later acquired by Headstrong, and two other technology firms, including a large systems integration company and a firm that specialized in the deployment of large, complex ERP systems.